Dove & Myrtle Interview
Brighton based florist, one-woman powerhouse and all-round floral aficionado Jane Hartley founded
Dove & Myrtle
in 2018, creating beautiful floral designs for clients around London and South England. Her aesthetics are wild and romantic, combining fragrant blooms and a penchant for vivid colour and texture into a floral narrative of untamed yet passionate bohemia.
La Coqueta had the pleasure of collaborating with Jane for the SS20 Campaign Shoot, resulting in a wildly beautiful floral set, brimming with colour and life. We caught up with Jane behind the scenes to discuss floristry, perfecting that 'signature style' and running a start-up business.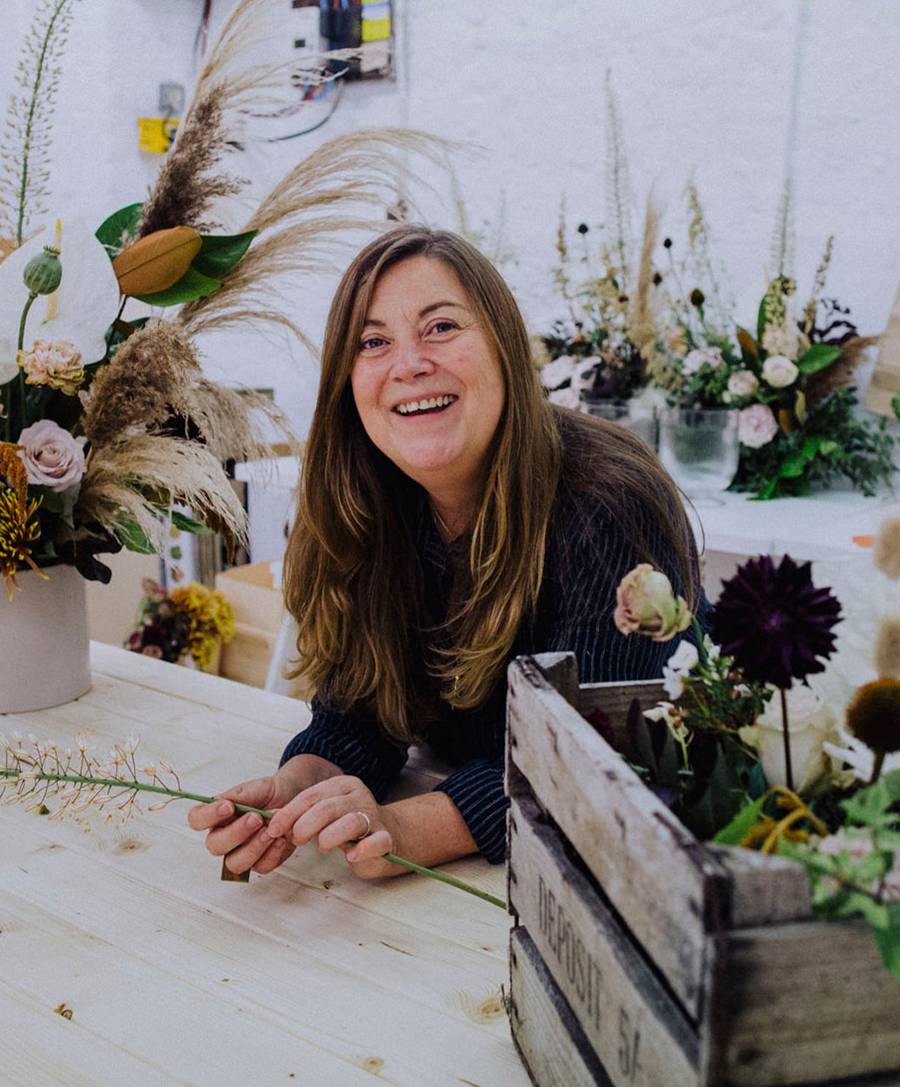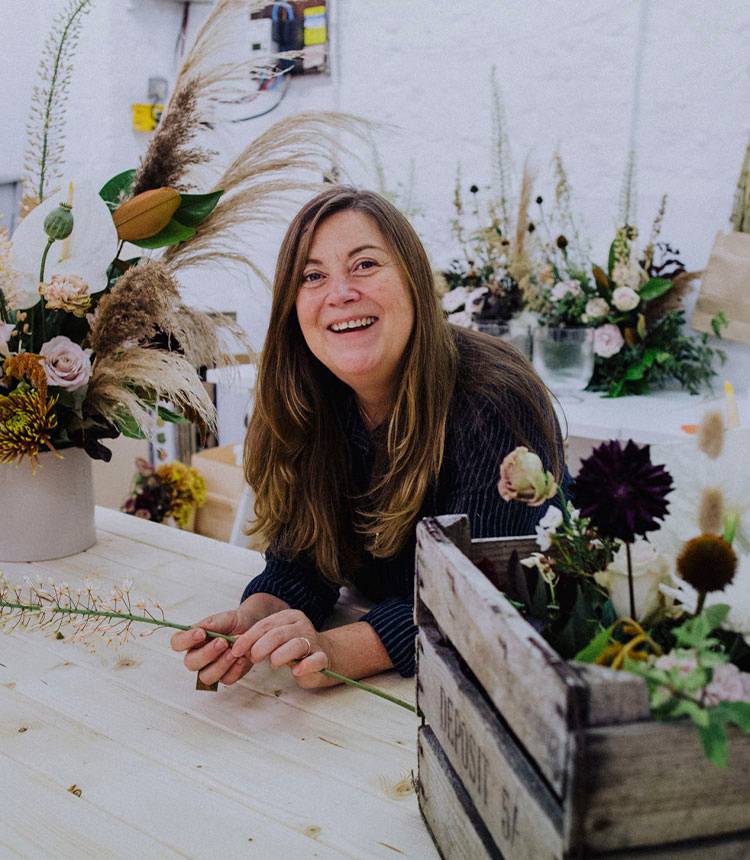 How and when did you get started in the floral industry?
My grandparents were amazing gardeners and my grandmother Dove had been a florist when I was very young. We lived next-door and I loved spending time in their garden surrounded by a rainbow of colours and deliciously sweet fragrance, especially the heady rose covered walkway to my grandfather's workshop and greenhouses. These early memories sparked a lifelong love of nature and the dream of working with flowers myself one day when I "grew up". In 2017, when I was very much grown up, I took on an allotment and started a cutting garden to help me through the sudden and unexpected loss of my lovely mum. Whilst digging and sowing I started reflecting on how precious time is and the importance of trying to live your happiest life doing the things you love most surrounded by the people you care about.
How have you developed your signature style?
I try not to be trend led or swayed by what others are doing and focus solely on what inspires me. I graduated as a weaver so layering colour and texture along with form and balance really excites me and has played a key part in how my style has developed but overall my love of wild meadows, hedgerows and rambling roses has and always will be evident in my work. Clients come to me for relaxed and natural floral styling with a touch of good old-fashioned romance.
What attracted you to floristry?
I went along to a wonderful flower growing and arranging workshop hosted by Charlie McCormick & Frances Palmer in the September that totally sealed the deal for me and by early spring the following year I had left my job and started a career change course in floristry with the Tallulah Rose Flower School in Bath. Dove & Myrtle is now a Brighton based creative flower studio joyfully bringing the outside in for window displays, homes, weddings and events across London and the South. My effortlessly wild signature style is forever inspired by seasonality and the natural world. I especially love secret walled gardens, wild foraged finds and locally grown flowers with soul.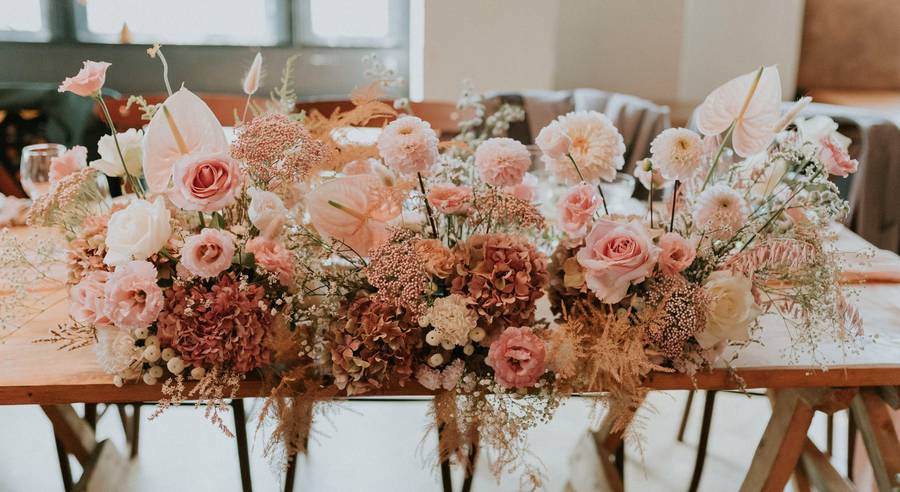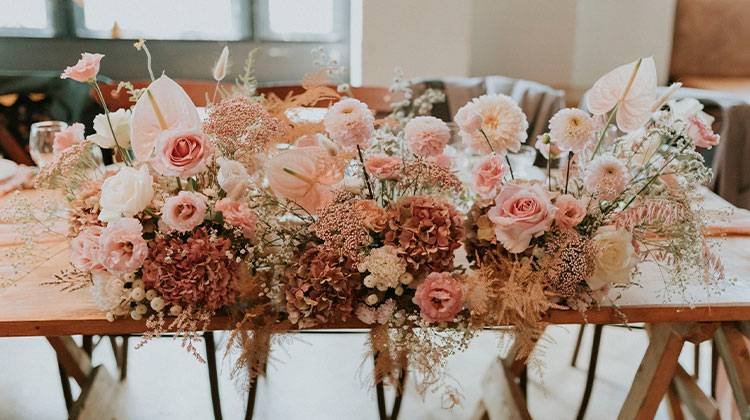 How do you find managing your own business?
I do love being my own boss but as a relatively new start up I have had to adapt very quickly from managing a team in my previous role as Commercial Director with fashion brand Penelope Chilvers to becoming a one-woman power machine! Luckily, I thrive on variety as no two days are the same and there is always something that needs to be done. The highlights of being a florist are working with a beautiful organic product, early starts with the sun coming up over the Downs and seeing the emotion on a bride's face when she holds her wedding bouquet for the first time. Having said that there are still buckets to be scrubbed, tax returns, social media posts and never-ending admin tasks to be dealt with too.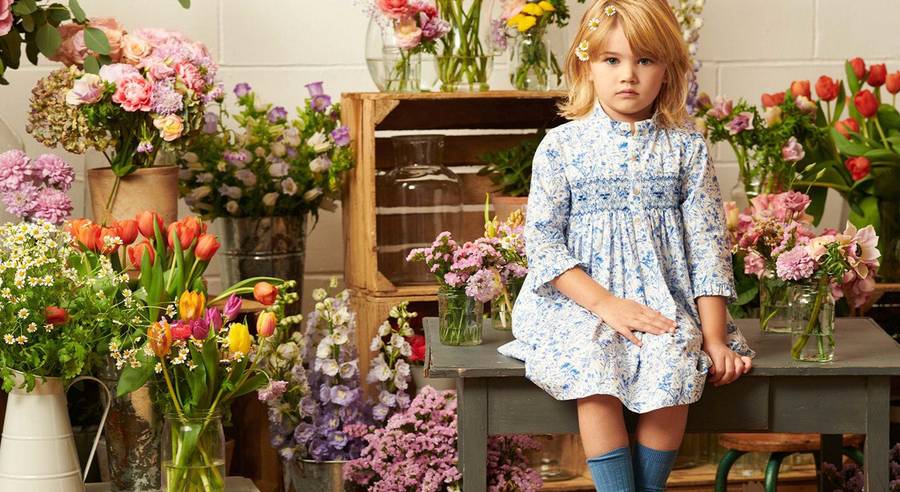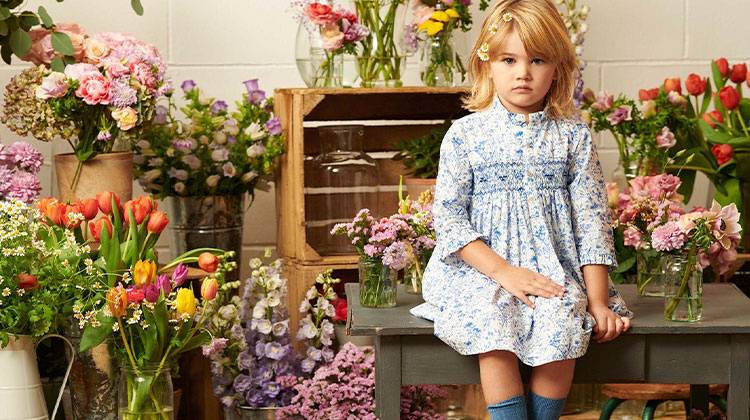 What was the inspiration behind the set you created for our SS20 Campaign Shoot? What floral arrangements did you opt for and what was the aspired composition?
The inspiration for the SS20 shoot was the florist shop of my own childhood daydreams, overfilled with spring blooms and bursting at the seams with colour and fragrance. I purposely mixed the shapes and sizes with my flower blend of delphiniums, tulips, snapdragons, ranunculus, hyacinths and anemones to enable me to create the set as one large floral installation. I was aiming for something bountiful and playful with an overriding sense of fun and wonder to showcase the prints and designs from the SS20 collection.
What are you currently working on?
I am currently busy preparing for the wedding season ahead and planning floral workshops for the rest of the year. I am especially excited for one I'll be hosting with my flower farmer friend Emma. We'll be spending the day at her flower farm, Pitfield Barn, discussing all things flower related, eating a delicious lunch and using the most gorgeous ingredients from her field to create a loose hand tied bouquet full of late summer goodies! I'm hoping for armfuls of dahlia, they're one of my absolute all-time favourite flowers because they come in such a variety of shapes and colours. Other enduring favourites are foxgloves, roses, hollyhocks & sweet peas but in all honesty there's only one flower I don't like. That's a secret though...
Share this article
Share