Sleepsuits & Bodysuits
Help your little one drift off into the land of nod with these amazingly cosy luxury baby sleepsuits and vests from La Coqueta Kids, made from only the best materials and the perfect essential for your newborn. Adorned with Peter... Read more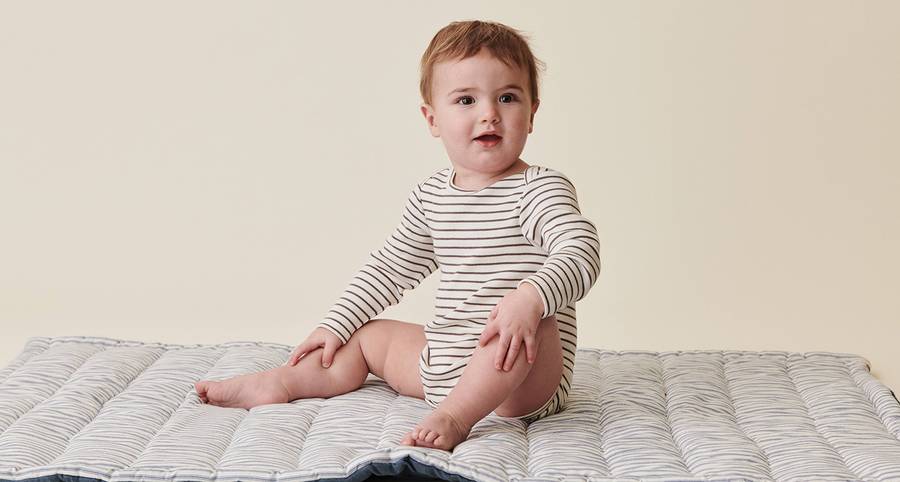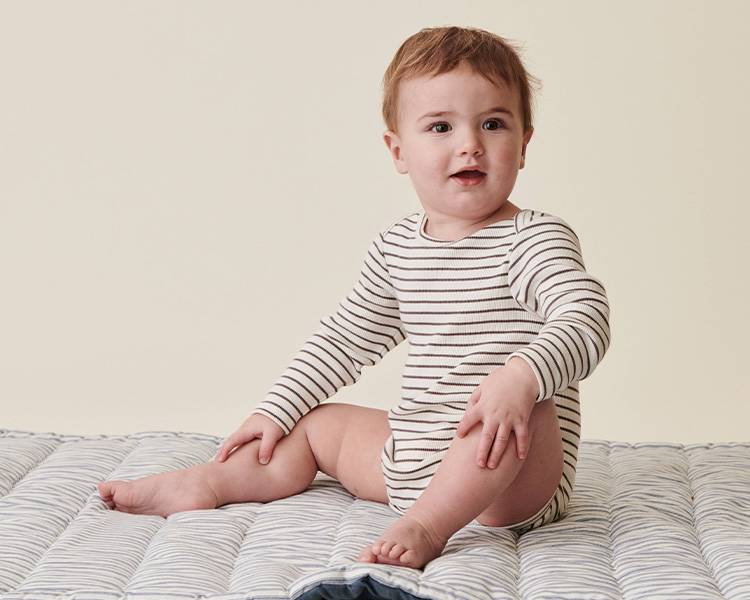 Sleepsuits & Bodysuits
Help your little one drift off into the land of nod with these amazingly cosy luxury baby sleepsuits and vests from La Coqueta Kids, made from only the best materials and the perfect essential for your newborn. Adorned with Peter Pan collars and beautifully embroidered designs, our baby sleepsuits and vests are inspired by the nostalgia of traditional childrenswear, with a range of retro styles you are sure to love. From pastel pinks to baby blues, these products are available in a number of different shades and prints, with coordinating bibs, hats, and bath time towels. Our baby sleepsuits and vests from La Coqueta Kids also make fantastic presents for any new or expecting mother, with a variety of different gift sets to choose from for both bed and bath.
We also know how important the quality of the materials we use is, which is why we source only the best and most luxury organic cotton. This makes sure all of our sleepsuits and vests are kind to your baby's skin, offering breathability and soft to the touch so that we can provide you with top quality childrenswear that your little one will love. So versatile, our baby's vests can be worn throughout the day and into the night, so are an essential for any parent.
Find everything you need to stock your baby's wardrobe at La Coqueta Kids, including our wonderful selection of sleepsuits and body vests, today.
Back to top
How You Wore It
Tag and follow @lacoquetakids to be featured