Girls T-Bar Shoes
Add a touch of retro nostalgia to any outfit with the signature girls T-bar shoes from La Coqueta Kids, available in a wide selection of sizes for all ages. These wardrobe essentials look delightful with any outfit and can... Read more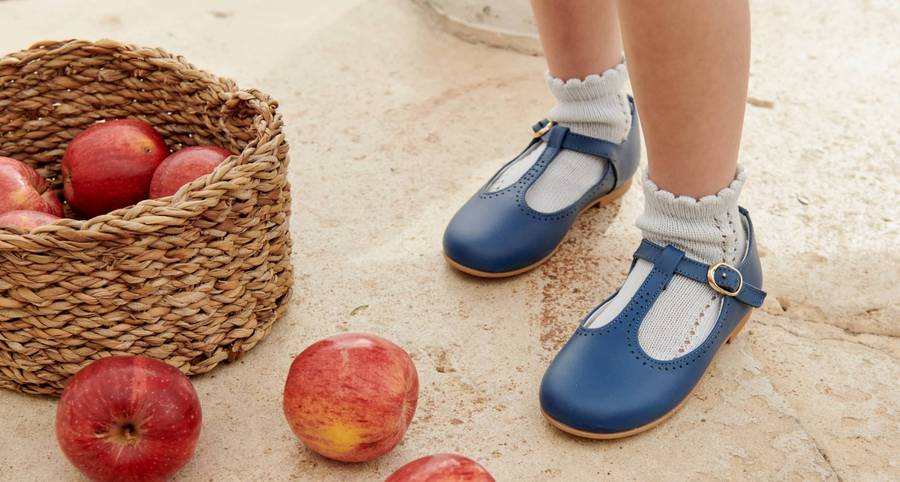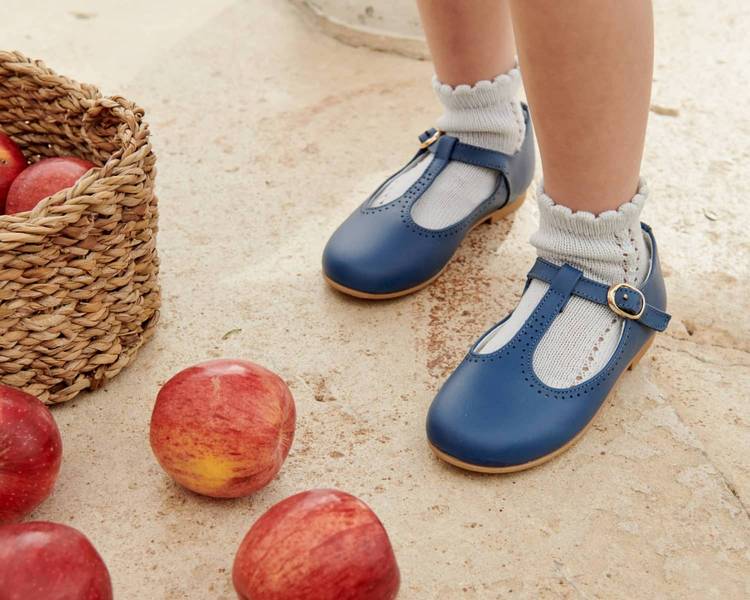 Girls T-Bar Shoes
Add a touch of retro nostalgia to any outfit with the signature girls T-bar shoes from La Coqueta Kids, available in a wide selection of sizes for all ages. These wardrobe essentials look delightful with any outfit and can be worn all year round, whatever the occasion. Taking inspiration from classic silhouettes and traditional Spanish children's clothing, these T-bar pumps are a simple way to bring a pop of colour and vintage style to any outfit.
Every pair of girls T-bar shoes from La Coqueta Kids are proudly made by our talented artisans, beautifully finished by hand and crafted from 100% nappa leather to produce a quality product that will stand the test of time. The comfortable shape and fit of these darling leather pumps help to support your little one's feet, designed for little girls on the go so that they can play all day long with ease.
No matter the occasion, from weddings to running around the playground with friends, our T-bar shoes offer a great way to complete any outfit. Through rain or shine, these children's shoes are easy to style and look wonderful with any of our other products, whether it's our cosy knitwear or light cotton summer dresses. Create any number of delightful outfits with the T-bar pumps, as well as our other clothes and accessories. Shop our selection of girls T-bar shoes from La Coqueta Kids today.
Back to top
How You Wore It
Tag and follow @lacoquetakids to be featured