Baby Swimwear
At La Coqueta Kids, we have everything you could possibly need to help your little water baby as they learn to swim, with an adorable range of swimwear available in a lovely selection of colours and classic prints. Inspired by... Read more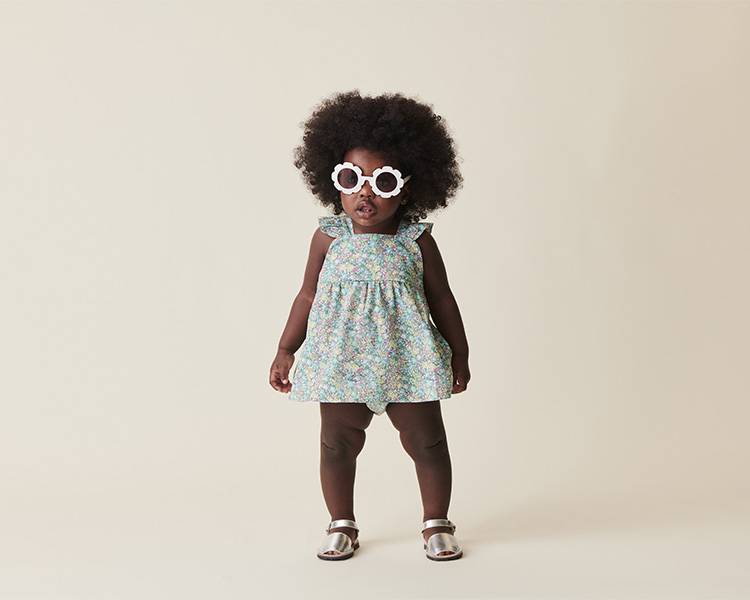 Baby Swimwear
At La Coqueta Kids, we have everything you could possibly need to help your little water baby as they learn to swim, with an adorable range of swimwear available in a lovely selection of colours and classic prints. Inspired by the timeless style of traditional childrenswear, this choice of swimwear for your baby is just the touch of nostalgia you need. Whether they are starting to learn and attending their first lesson, or going on a family holiday, we have full-body swimming costumes, rash vest, or shorts for baby boys and girls, so you are sure to find exactly what you are looking for.
The perfect thing for when the weather starts to warm up, you little one will create their first memories in our La Coqueta Kids swimwear, splashing away in a paddling pool or even the ocean. We use only the best materials so that we can produce a high quality luxury product, sourcing fabric that is kind to your baby's sensitive skin and offers ultimate comfort even in the water. We also have a number of other products for your baby, from coverups and cardigans, to sandals and sunhats.
So, for everything you need to stock your baby's wardrobe for summer, browse our range of products from La Coqueta Kids, including a lovely choice of swimwear for little girls and boys.
Back to top
How You Wore It
Tag and follow @lacoquetakids to be featured