Mums In Style | Flossie Saunders
Stylist, Fashion Editor of The Sunday Times Style, food and fashion enthusiast; Flossie Saunders needs no introduction to homegrown style fanatics. Now mum to "two under two", La Coqueta caught up with the fashion insider to discuss pregnancy during the lockdown in the UK, WFH style, and her side hustle 'Hot Pottery', selling stunning handmade ceramics sourced from Puglia, Italy.
Tell us about your role as Fashion Editor at Sunday Times Style.
I am one of those annoying people who love their jobs. It's a dream job and I know I am very lucky, but I have worked hard to get there. I look after the shopping pages in the magazine and also all the shoppable shoots as well as some of the celebrity and fashion cover stories. We have a small team, and we work closely with each other.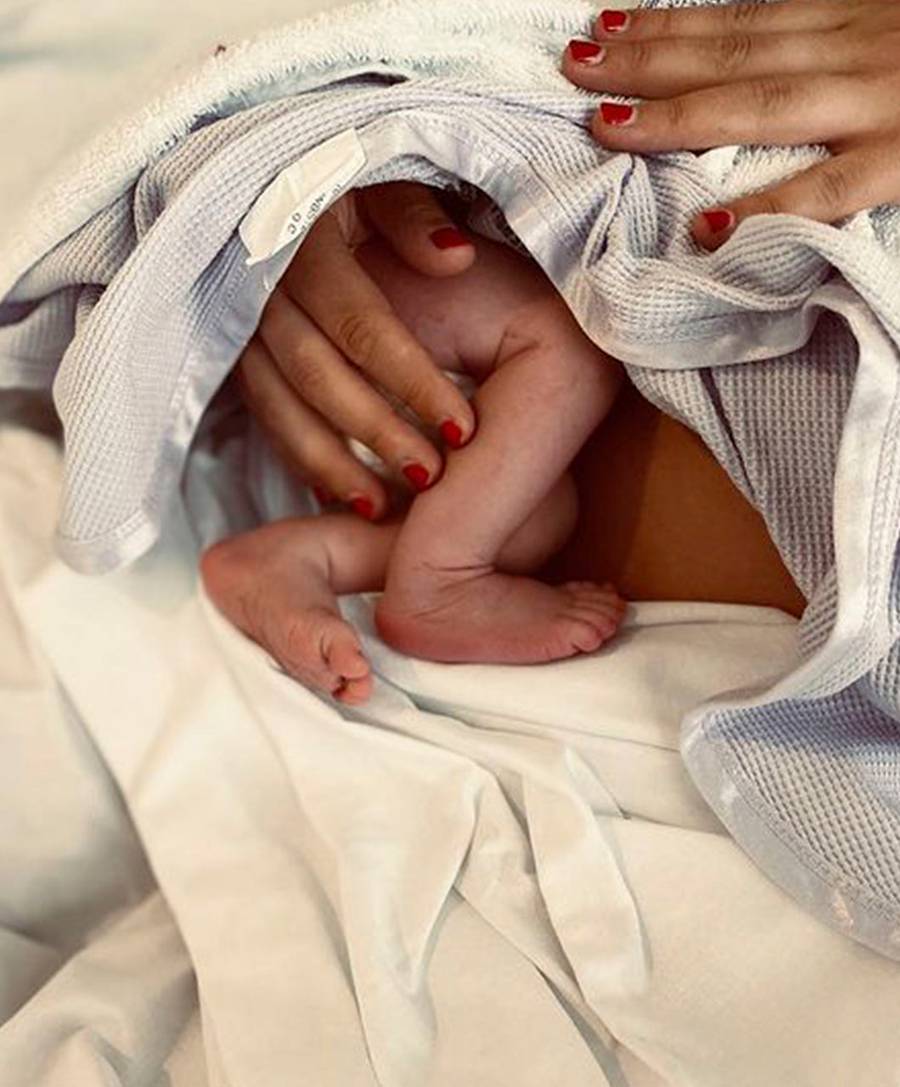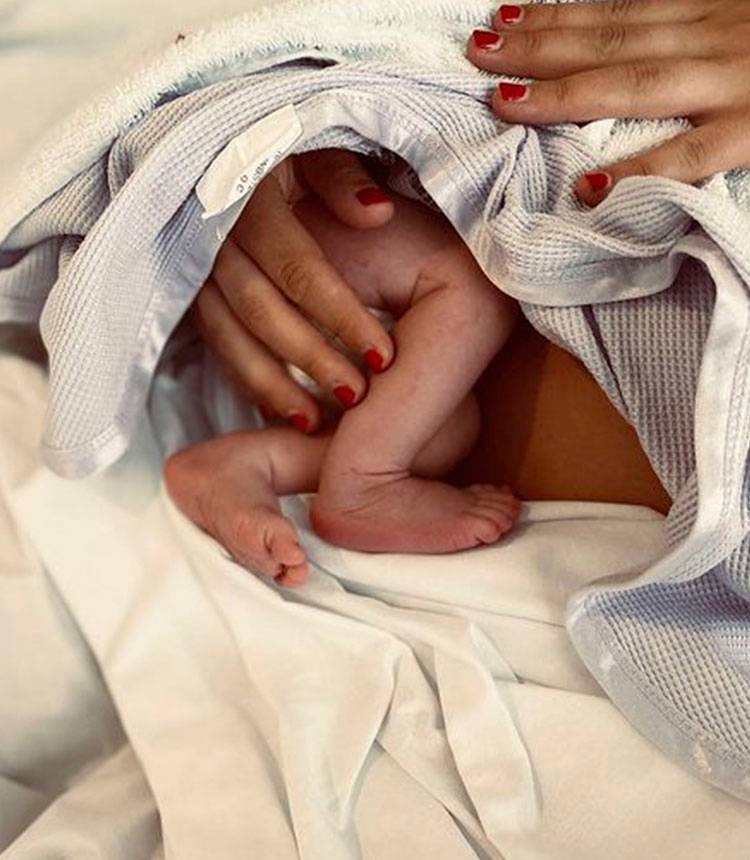 You have recently given birth to a beautiful little boy. What are some of the unexpected challenges of having 'two under two'?
The fact that Beaux who is now 22 months is still a baby in some respects. When Busby (now 5 months) was born she was only 17 months old. She wouldn't just stay and play while I went to put Busby down for a nap (I would have probably found her with her finger in a plug socket) so we all had to go upstairs to 'quietly' put him down. It's a fine balancing act – sometimes they might both cry, and I have to make a decision who needs me more at that time. Equally it's lovely to see them together and Beaux is a brilliant big sister and adores her brother.
How has it been having your second baby in lockdown, and working from home as a new family of four?
I went back to work after my maternity leave with Beaux at the beginning of March last year, I had a week in the office, and we went into lockdown. (I was 16 weeks pregnant) so I spent March - August WFH - which was lovely as I never really left Beaux. But incredibly challenging and I had been looking forward to being in the office again wearing my proper clothes etc. I have also started a new side business with my partner and some friends whilst on mat leave called @Hotpotteryuk which sells beautiful handmade ceramics from Puglia. This has kept us pretty busy in lockdown.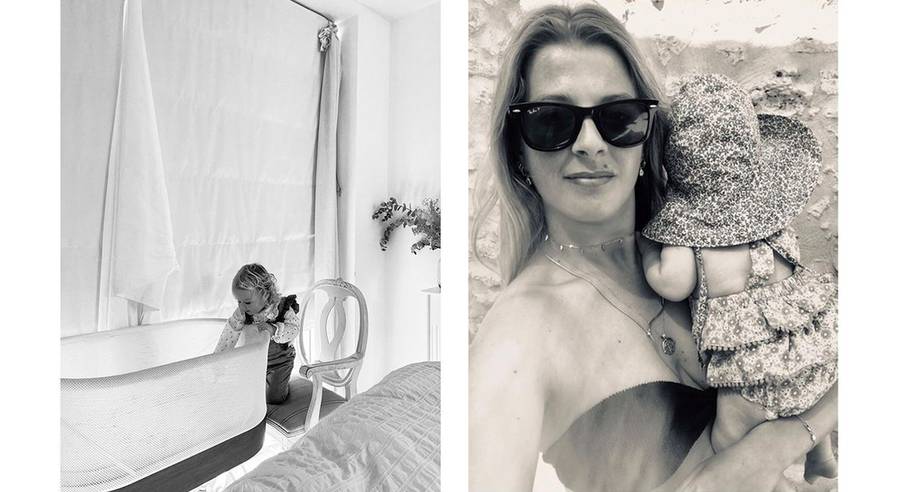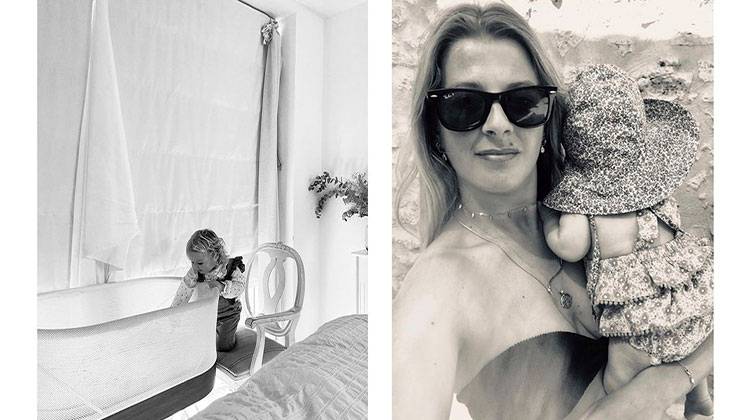 We love your personal style. Tell us about your approach to dressing, both for yourself and your little ones?
I'm all about a jazzy shoe and a statement coat/ jacket/ Blazer. Mum me and work me is quite different as I'm a lot smarter for work. Mum me has to have pockets full of snacks, trainers and high waisted jeans. Work me can wear inappropriate shoes, a leather blazer and a mini bag. God, I miss handbags! I love dressing Beaux - I have to stop myself over buying. It's funny how her style has evolved - I tried for her to be all girlie but it's just not her. She looks great in print and colour but is definitely a bit of a Tom boy but with a girly twist like dungarees with a frilly blouse and stompy boots. She is obsessed with hats and headbands. Busby, I have found harder, I think there is less out there for boys. But he looks great in blue and greys, it's all about a big sweatshirt or knit, loose trousers and bright socks.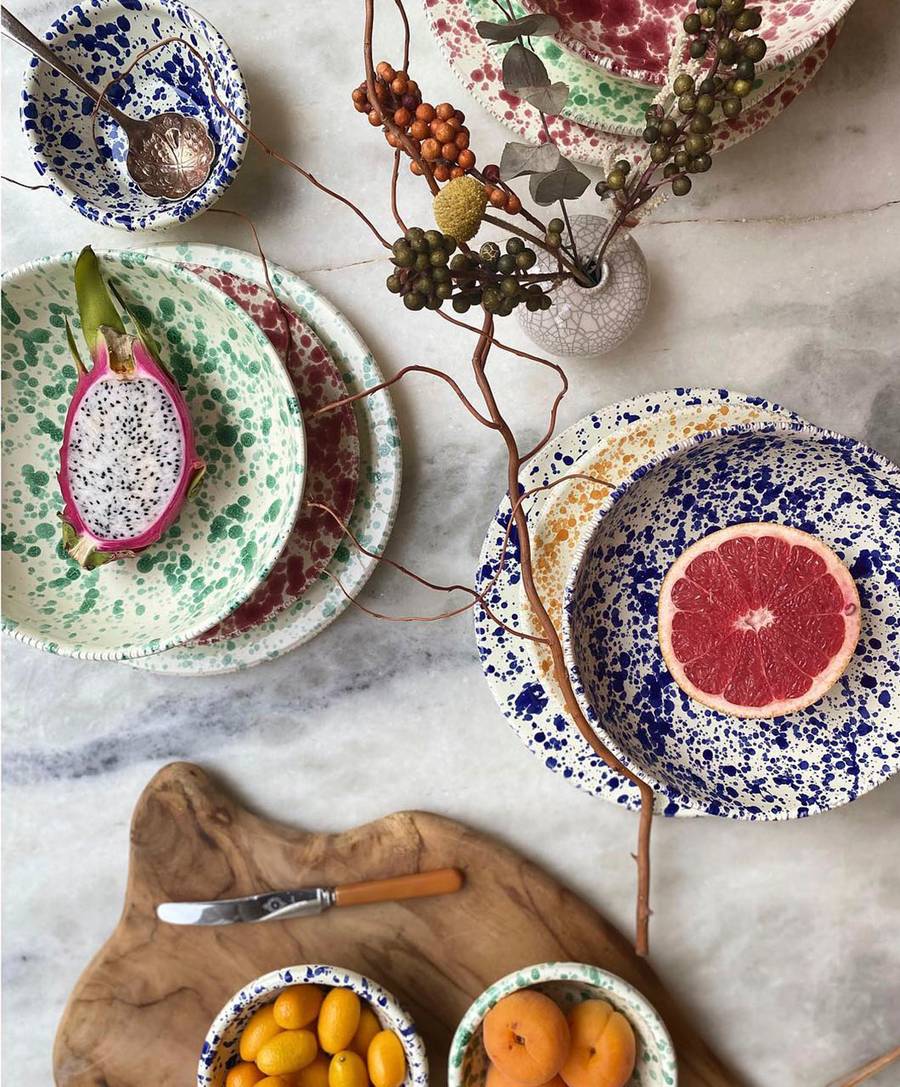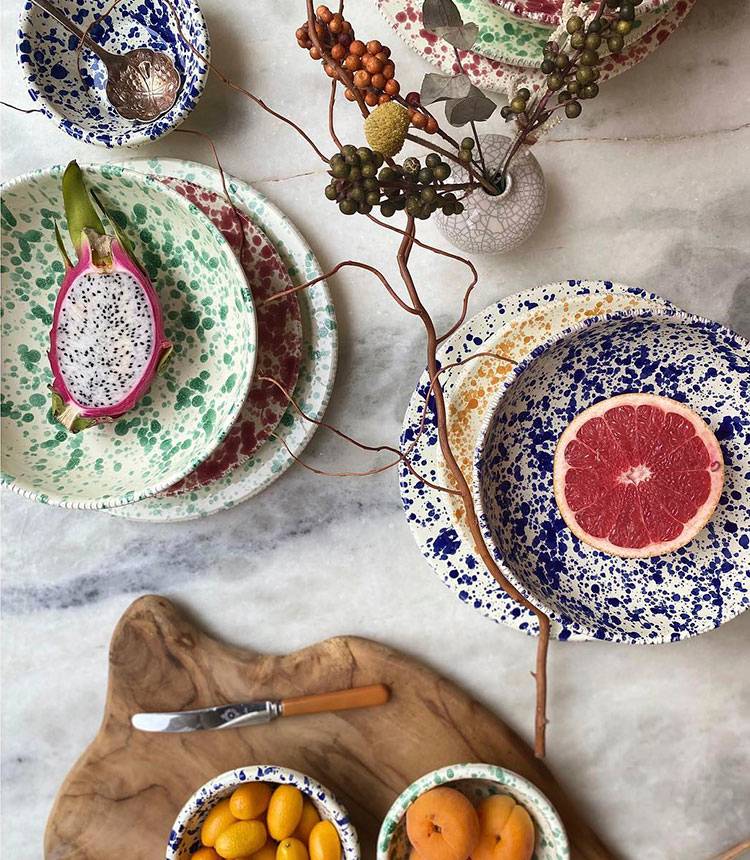 You make cooking and hosting look so easy! What are your tips for dressing up a table for guests? Do you have a signature dish?
I miss hosting!! Me and my partner Christian are really keen cooks which helps - so it's not just me. I think when it comes to laying a table don't feel like everything has to match. All my plates and glasses etc are different. Have fun with it. We love making sharing food as it looks great and tastes even better. We make tacos a lot with all the sides - Guacamole, salsas, black beans, raw slaw, limes, pickles chillies etc all in tiny bowls scattered all over the table. We also love Bao and do something similar with them - Pickles and slaw and peanuts etc all over the table in small dishes . People help themselves and it's fun.
Where is your favourite London place to visit on a day out with your little ones?
In the summer we used to go to Beckenham Place Park a lot. It's a beautiful old golf course now with fresh water swimming lake, a park for the kids, a coffee/bar and wood fired pizza takeaway place and BBQ area. On Sundays they do farmers markets and play jazz music across the grounds, and on summer evenings they have the bar open and music ideal for picnics etc. And kids can just run around as it's so safe with no roads etc anywhere. You don't feel like you're in London.
What are your favourite styles from our new collection?
Rosita Baby Romper - Am obsessed with floral rompers, I think Beaux had over 10 last summer. So pretty and easy. Carina Smock Baby Romper - I love florals on Beaux and this is so cute with the matching knicker. Darro Boy Jumper -Busby looks best in bright blue as it makes his blue eyes look amazing, this is such a nice colour, worn oversized. Bocusi Boy Shorts - I love the colour of these shorts and can imagine them paired with chubby brown legs and off-white T-shirt in the summer. Floral Top Knot Headband - Beaux is constantly stealing my headbands, and this would be perfect for Spring.
Share this article
Share