Mums In Style | Anna Bromilow
This week we catch up with Anna Bromilow
(@anna_bromilo)
- a true style icon and multitasking mother of three beautiful girls. We talked about dreams, careers, motherhood, passions... and style, of course! Handling multiple fashion, celebrity and personal styling projects at a time, the former fashion director of Tatler Magazine, is currently Elle Macpherson's personal stylist. Discover more of the glam and gossip behind the scenes with Anna Bromilow.
At what age did you first realise you had an interest in Fashion? What sparked it?
From a ridiculously early age! I remember first noticing the editorial in my mother's Kaffe Fassett knitting patterns of all things (I think it must have been one of Kate Moss's first jobs!) and then became obsessed with Vogue, buying it religiously until I was old enough to go and do work experience there. It was the age of the supermodel era and instead of buying teen mags I saved up my pocket money to study Claudia and Christy in all their glamorous, aspirational splendour. I think it all stemmed from my mother who worked near Carnaby Street in the 60's and had an innate sense of style and was heavily into Biba and Mary Quant. She was so artistic and romantic and used to make all of my clothes when I was a tiny tot - smocked dressed, Victorian pinafores, hand knitted cardigans. I was never without a frilled collar or puffed sleeves. She even designed exquisite fancy dress costumes for me- you have never seen a more sophisticated Little Bo Peep- it looked like something from Zimmerman- all vintage florals and lace. As a result, clothes have always held great excitement for me. I love cultivating a look and when I realised that you could be something called a Fashion Editor, and forge a career working with clothes, it all seemed too good to be true. I feel genuinely blessed to have been working in this industry.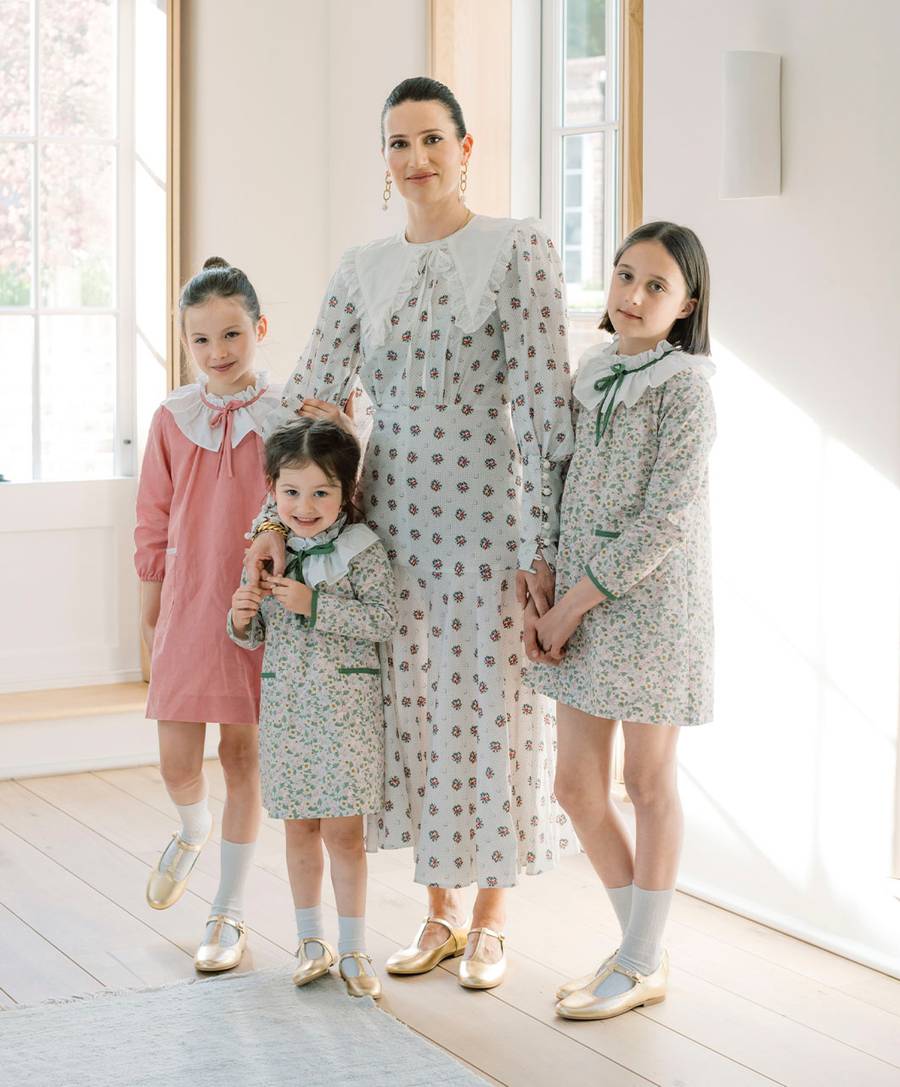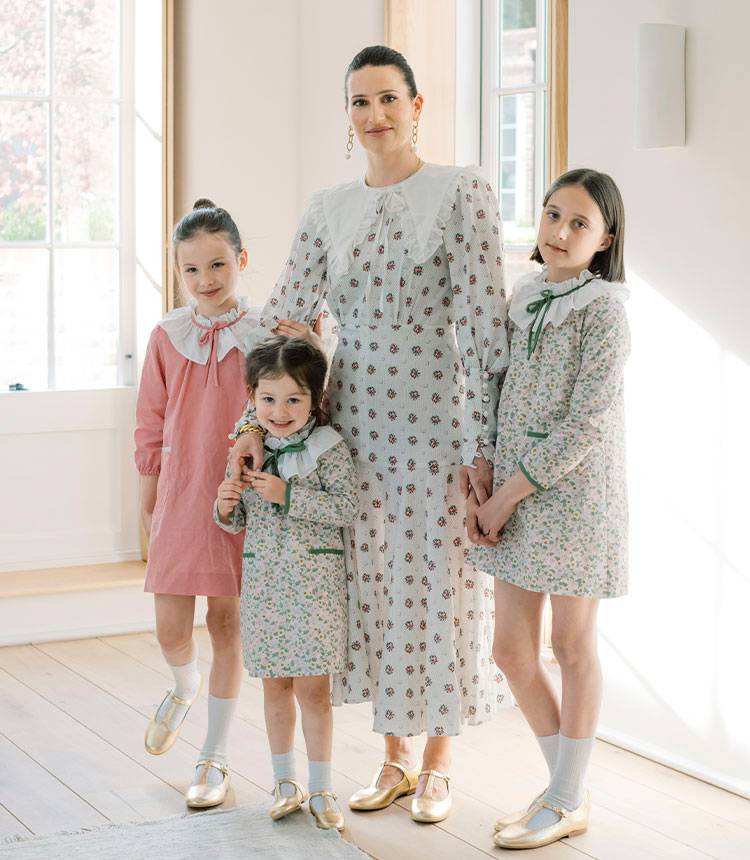 How did you turn your passion into a profession?
Instead of heading off to Fashion College I decided to read History of Art and pretty much harassed the staff at Vogue House to let me continue with work experience during my holidays. Just as I was about to finish my degree, I bumped into an Editor in a party – I'd done an internship previously with her at Tatler Magazine - and she asked me to come back after I had completed my final year. I spent that summer temping in order to stockpile some cash (lowly positions in magazines do not pay well, if at all) and ended up staying there for the next 13 years! I worked my way up from Fashion Assistant to Fashion Editor, at which point the inimitable Isabella Blow arrived and became my mentor. Our partnership lasted about 3 years- I would style and she would direct- what a terrifying, exhilarating, unpredictable and utterly rewarding period of my career that was. The learning curve was extreme in every possible way! And highly unconventional (she would hate how we all work now, in front of screens…). Then I was offered the position of Fashion Director. It was a dream come true and I adored it. After my first child, everything changed and I decided to create a more flexible work/home life- I continued to shoot covers and main fashion for Tatler as a contributor and began to focus on my freelance/celebrity styling.
What do you like most about your career?
Well, first of all when you adore what you do it hardly feels like work. It never fails to excite working on new creative editorial and I relish the challenge of working one to one with a client and making sure they look and feel their best. I've worked with Elle Macpherson now for ten years (!) and we are so in sync with style and mood, it's a joy to have cultivated such a close working relationship with her. I travel across the world to style her (which I can honestly say is not very difficult- she is a goddess). The flexibility my work offers is also fantastic. I often end up working very late at night and sometimes weekends so that I can commit to spending some time with the girls during the day. I feel lucky to be able to do many school picks ups.
What do you consider your greatest achievement so far?
Apart from bringing my little girl tribe into the world and some magical professional moments, I think my network of girlfriends has to be one of my greatest joys. I can't imagine what I would do without my girls. The support system, the laughter, the empathy, the reality checks - I'd be lost without my close friends and however much I achieved in my career, it would all feel pretty empty without my nearest and dearest. Relationships are simply everything to me.
What was the best advice you were ever given? By who?
I have two lead female voices in my head giving me advice. My wonderful late mother- who always told me to strive to be happy. I think you have to always listen to what truly makes your heart sing. And the late, great Isabella Blow. She taught me that in art there must always be light with shade, rough with the smooth, and I think I've taken that on board creatively and also in life.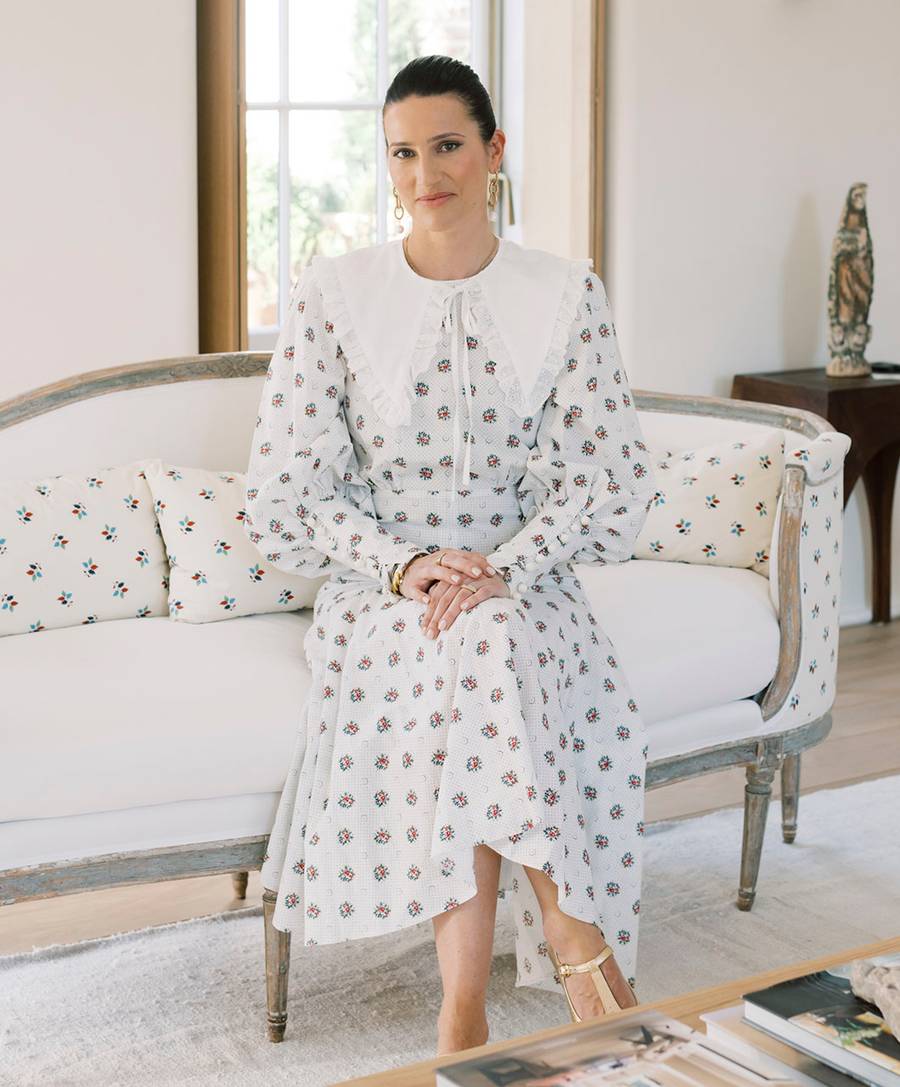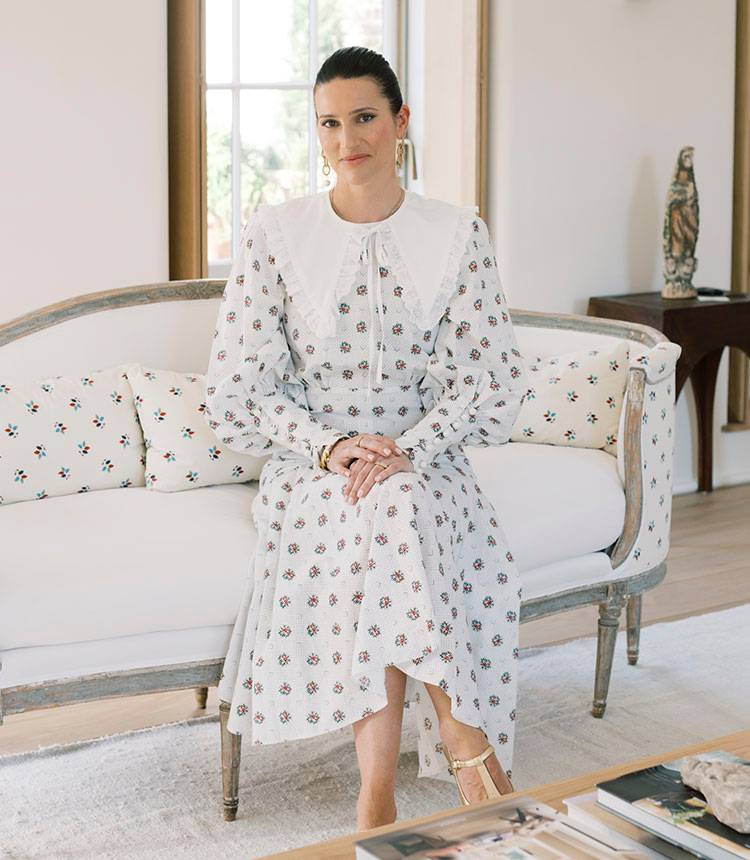 You (same as us - La Coqueta first boutique) grew up in Hampstead, tell us more about your childhood?
I grew up in Hampstead Garden Suburb in a clematis covered arts and crafts house with beautiful bay windows and cherry trees in the garden. It was sun-filled and idyllic. My parents weren't hippies but their lifestyle reflected a 70's peace loving age. They were hugely stylish but not at all materialistic – my father renovated the house himself (he was an architect) and my mother would make design its interior and make curtains. We used to grow vegetables in the garden and paint or bake for the local horticultural show. Every Sunday my father would take my two older brothers and me to our local church where we'd sing in the choir and we'd then head off to Hampstead Heath for a long bike ride before heading home for a big roast. Sometimes we'd head to Burgh House or to an antiques sale and old black and white movies were the order of the day. Music was a meaningful part of family life and I was encouraged to take up instruments – I played the violin, viola and piano and ended up in various orchestras and ensembles. We had an old farmhouse in Devon where we would spend long summers running around the fields and making sandcastles on the beach. We never really travelled- I was 15 the first time I got on a plane! I went to a local school and walked there and back every day. Our childhood was enormously special and now being a mother myself I realise just how hard she worked to create that magic. It's increasingly difficult to sustain an innocent, dream-filled, creative childhood in this fast-paced, technology obsessed life but we try and I'm so grateful to have had that start.
What are the three most important things you would like to teach your daughters?
Fun – should be pretty much the top of your priority list. Be with people that make you laugh, pursue a job that feels you with joy. Kindness – is underrated and is everything. Dream – never stop. What's life without the ability to dream and hope and aspire.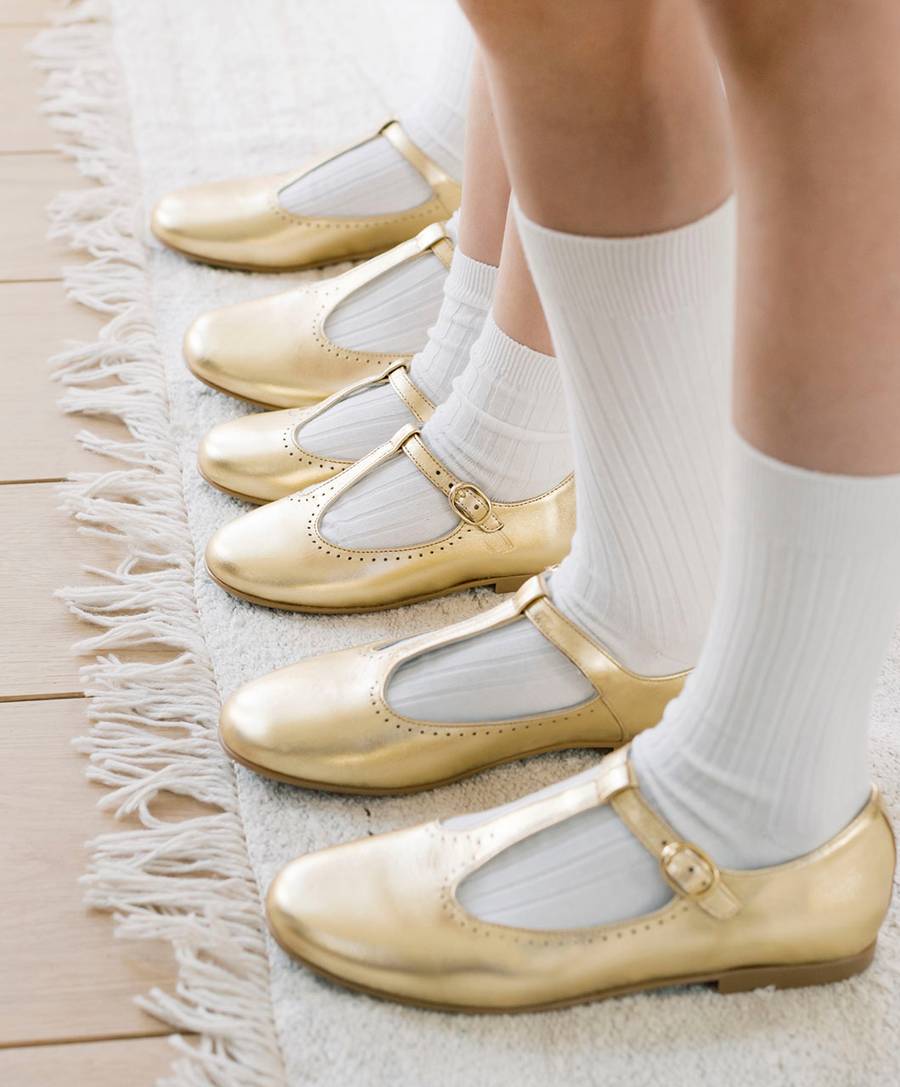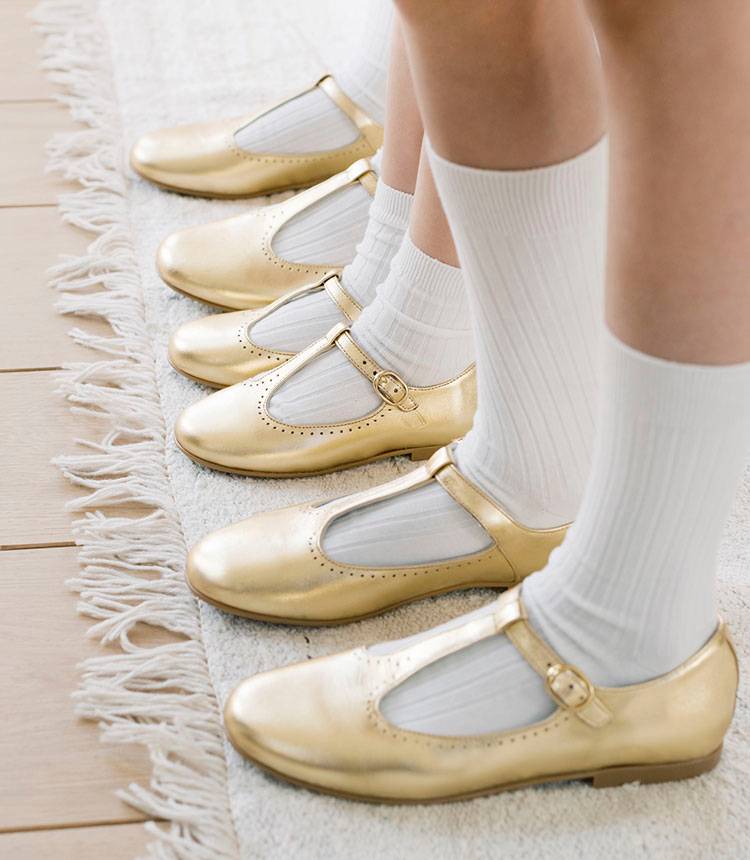 How did motherhood change you/your lifestyle in any way?
In so so many ways, it's difficult to think of how it didn't change me or my lifestyle! I am much, much more efficient than I used to be. When I think back to my days at Tatler, how I used to spend an hour getting ready for work, deciding on my look for the day….once children come along your self prep time turns into minutes. You need to generally be super decisive and organised in all aspects of your life because time is so precious. My girls always come first so that's had an immediate impact on everything. I'm lucky enough to be able to cherry pick my freelance work and only take on projects that really interest or challenge me. Personally, I think I'd been a bit of a people pleaser before having children, always saying yes, wanting to do the right thing and bending over backwards to deliver. After my first child, I returned to work with a changed personal dynamic. Bringing a child into the world is the most empowering, ultimate achievement. It enabled me to say no guilt-free, made me see the big picture and I guess to be more focused on my personal ambition – if I was going to spend time away from this new love in my life, it had to be for very clear, heartfelt reason. Ironically I say yes to a lot more on the social/industry scene than I used to- we're out a lot. Maybe this is due to needing an antidote to the stresses of a busy home/work life?! Or realising as I get older that life is short so make the most of it. I love getting dressed up and letting my hair down, laughing with friends old and new. My music and art have taken a serious back seat, apart from the occasional burst on the piano. But I've concluded these passions probably won't be properly reignited until the kids are older and life is less crazy. These are intense, golden years so it's full steam ahead.
What is your process for always staying inspired and continuing to come up with fresh ideas?
Sleep majorly helps! A tired body and brain will not produce something extraordinary. Listen to your own instincts and the brief at hand – don't try and produce anything that doesn't feel like you. As much as you can do, always feel like you're learning and pushing yourself. Fresh air and time away from devices and to do lists to let your inner self and imagination come back into life! Feed the senses with beautiful sights and sounds (whether nature or art) these are integral to feed the soul.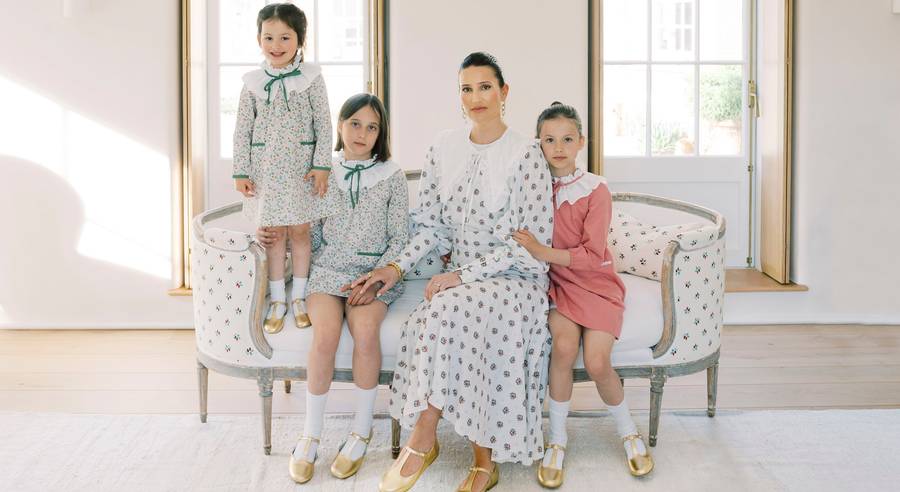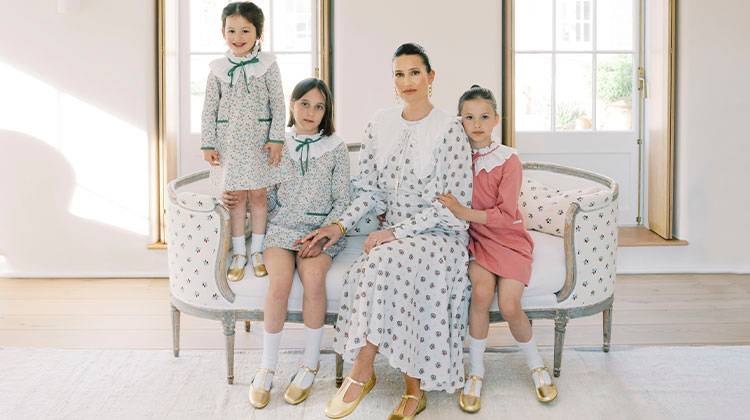 How did you first discover La Coqueta? What is your favourite thing about the brand?
Well, being a local, I discovered it initially in Hampstead! The La Coqueta style is very similar to how I was dressed when a little girl so there is a natural affinity there. I love how traditional, pretty and polished the La Coqueta look is. Having stumbled across it we immediately bought a dusty pink retro style dress with matching headband for a friend's daughter and it's been a favourite ever since. My girls adore your ruffle pinafore skirts and chic matching cardigans.
What are your favourite pieces from the brand new SS19 collection?
All the girls dresses!
Share this article
Share