What Are Mary Jane Shoes & How To Style Them | La Coqueta Kids
When it comes to timeless and classic footwear for girls, La Coqueta's versatile range of Mary Jane shoes is the top choice for parents around the world.
When it comes to timeless and classic footwear for girls, La Coqueta's versatile range of Mary Jane shoes is the top choice for parents around the world. These adorable and versatile shoes have been a favourite among fashion-conscious parents and little ones alike for generations, with their distinct design and comfortable fit, Mary Jane shoes have become an iconic staple in children's wardrobes. Whether for casual outings, school uniforms, or special events, Mary Janes can be styled in numerous ways, allowing your little one to express their unique personality while looking effortlessly stylish.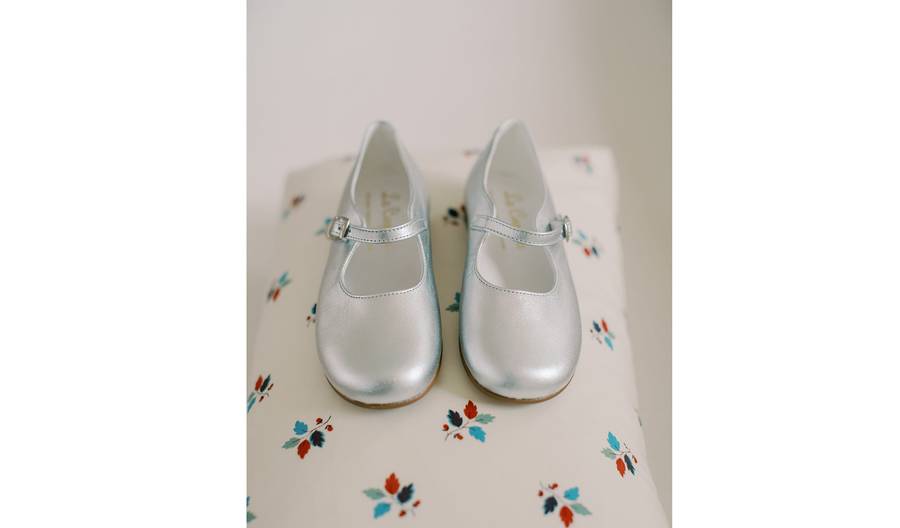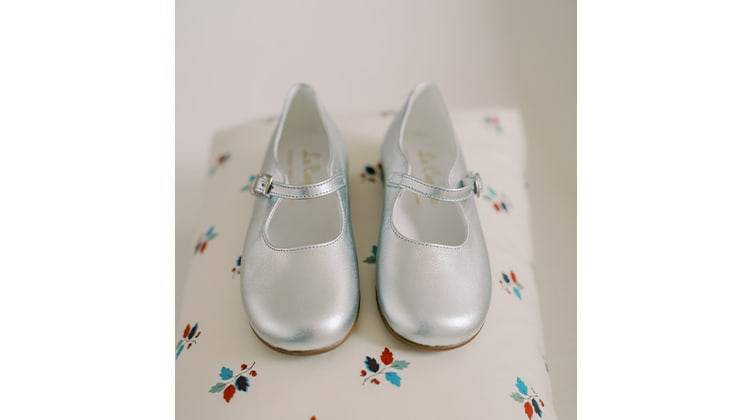 Introducing La Coqueta's Mary Jane Style Shoes
La Coqueta is renowned for our delightful collection of Mary Jane shoes, crafted from the finest selection of buttery soft Nappa and Goat leather in a range of seasonal shades, luxe metallics and school-friendly colours. Perfectly combining style and quality, each shoe is designed in-house in our London studio by Founder and Creative Director Celia Muñoz, before being crafted at our artisan family-owned ateliers in Europe. A testament to our love for the finer things, every shoe created by La Coqueta is a love letter to Spanish craft and attention to detail, ensuring only the best quality and design for the little ones that wear them. 
What are Mary Jane Shoes?
Mary Jane shoes are a type of footwear for women and girls, characterised by a closed toe with a low heel or no heel at all, and a strap across the instep. They are typically made of leather, although La Coqueta's versions also include decadent velvet with contrasting trim. Mary Jane shoes originated in the early 20th century and were initially designed for young girls, however, their popularity quickly spread, and they became a fashionable choice for women of all ages.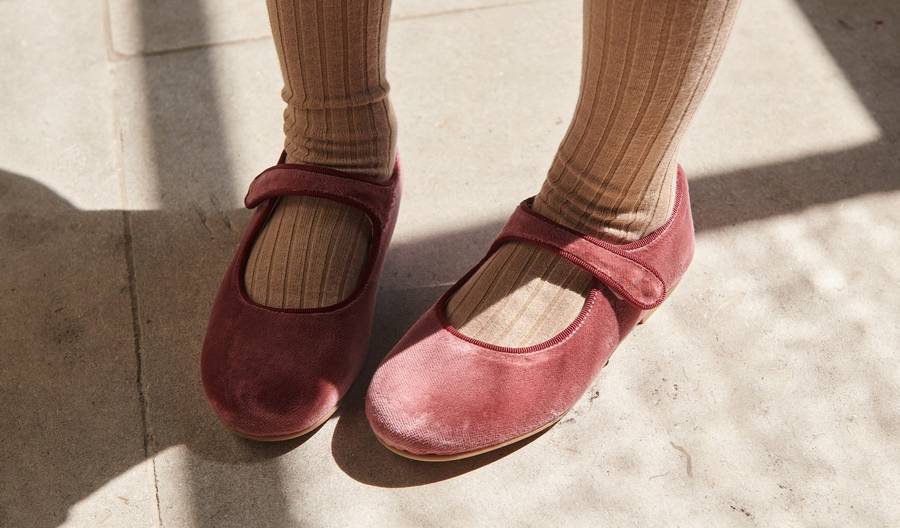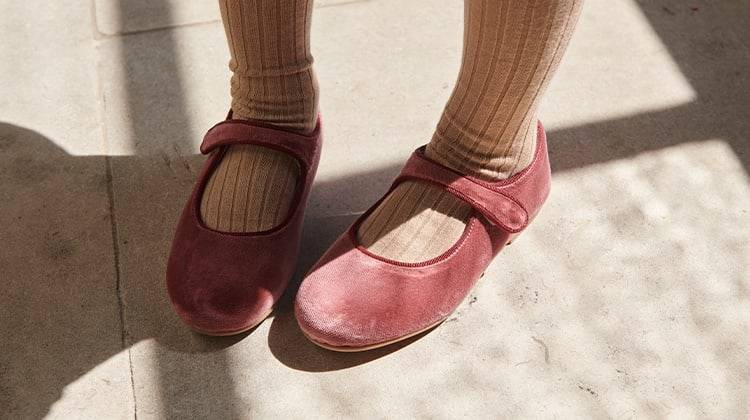 How to style Mary Janes
La Coqueta's Mary Jane shoes can be effortlessly styled with various outfits all year round, making them a versatile addition to any growing girl's wardrobe. Here are some stylish ways to incorporate Mary Janes into different looks: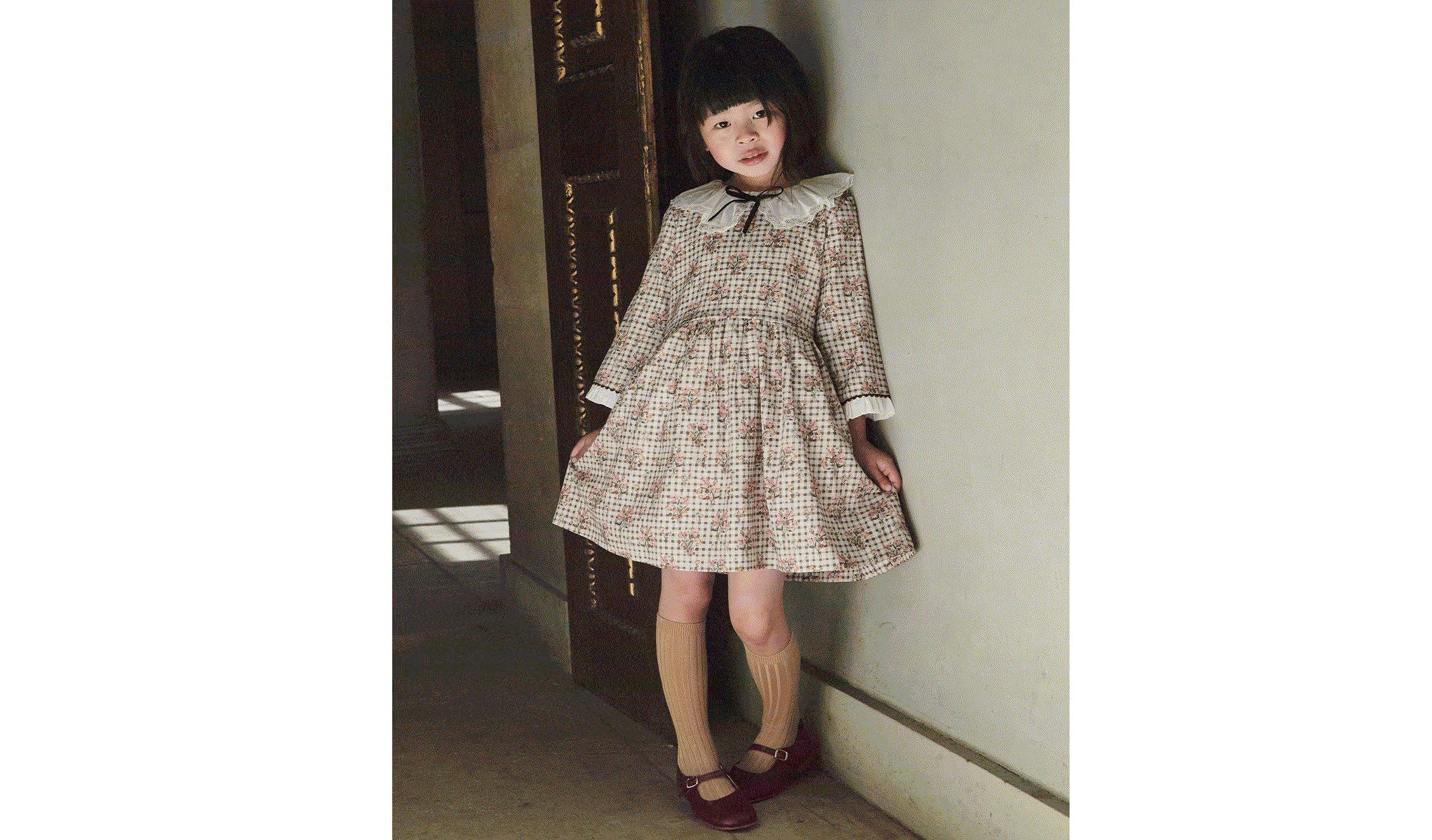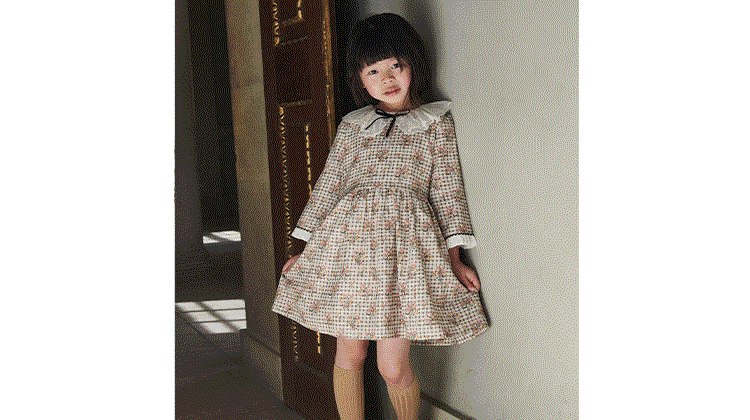 Casual Chic: For a casual yet chic look, pair Mary Janes with one of our simple A-line dresses, or a skirt and cotton blouse combo. Opt for La Coqueta's classic Mary Janes in bold red or burgundy to add a pop of colour to the ensemble, and don't forget to finish off the look with knee-high socks or tights in a contrasting tone for a sweet and polished touch.
School Uniform: Mary Janes are a classic choice for school uniforms. Pair them with pleated skirts, pinafores, or trousers for a smart and refined look. La Coqueta's Mary Janes in versatile black or navy blue are perfect for complementing any school uniform, or for more school-friendly girl's shoes, discover the full range online.
Party Ready: When dressing up for a special occasion, La Coqueta's Mary Janes can add a touch of elegance to any outfit. Choose from one of our heritage hand-smocked dresses or seasonal velvet styles and pair it with La Coqueta's Mary Janes in metallic shades of Bronze or Silver. These shiny shoes will add a sophisticated flair to your little one's party attire, and a dose of mermaid magic. For extra attitude, pair the Red Glitter Mary Jane with your favourite festive dress for unforgettable Holiday dressing. 
Wedding Guest Ready: Embrace the joyous spirit of the wedding season by pairing Mary Janes with timeless yet traditional ceremony clothing. La Coqueta's Mary Janes in soft ivory are perfect for adding a whimsical touch to your little one's Flower Girl or Bridesmaid outfit. Let your little one's imagination soar with our delightful selection of ivory, blush and dusty blue Mary Janes for the big day.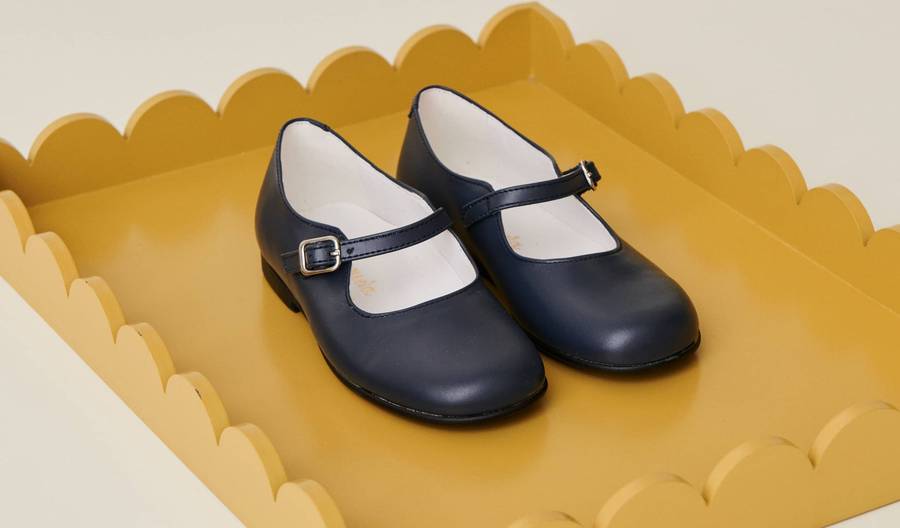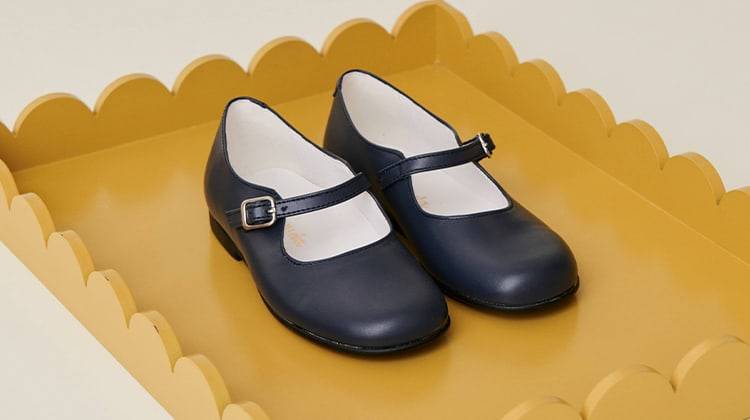 What to wear with Mary Jane Shoes
To complete the stylish look with Mary Jane shoes, consider incorporating these La Coqueta wardrobe essentials:
Dresses and Skirts: Mary Janes pair beautifully with La Coqueta's dresses and skirts of various lengths. From flowy cotton dresses to cosy velvet and corduroy skirts, these shoes can effortlessly elevate any feminine ensemble whatever the occasion. 
Tights: Extend the wear of Mary Janes throughout the seasons by adding stretch cotton tights. Opt for neutral-coloured tights for a polished look or experiment with vibrant hues to create a fun and playful outfit.
Socks: Add a touch of vintage charm by pairing Mary Janes with La Coqueta's knee-high and short socks. Choose lace-trimmed or ribbed socks to create a cute and timeless look, or delicate Openwork Short Socks for elevating the everyday. 
Cardigans and Sweaters: Layering is a great way to add warmth and style to any outfit. Pair Mary Janes with a cosy cardigan or a knitted sweater to create a cute yet comfortable ensemble.
Denim and Trousers: Complete the look in true La Coqueta style by pairing your Mary Jane shoes with sophisticated denim like the Enola Wide Leg Jeans or Fleca Girl Trousers, or classic trousers from our seasonal collection.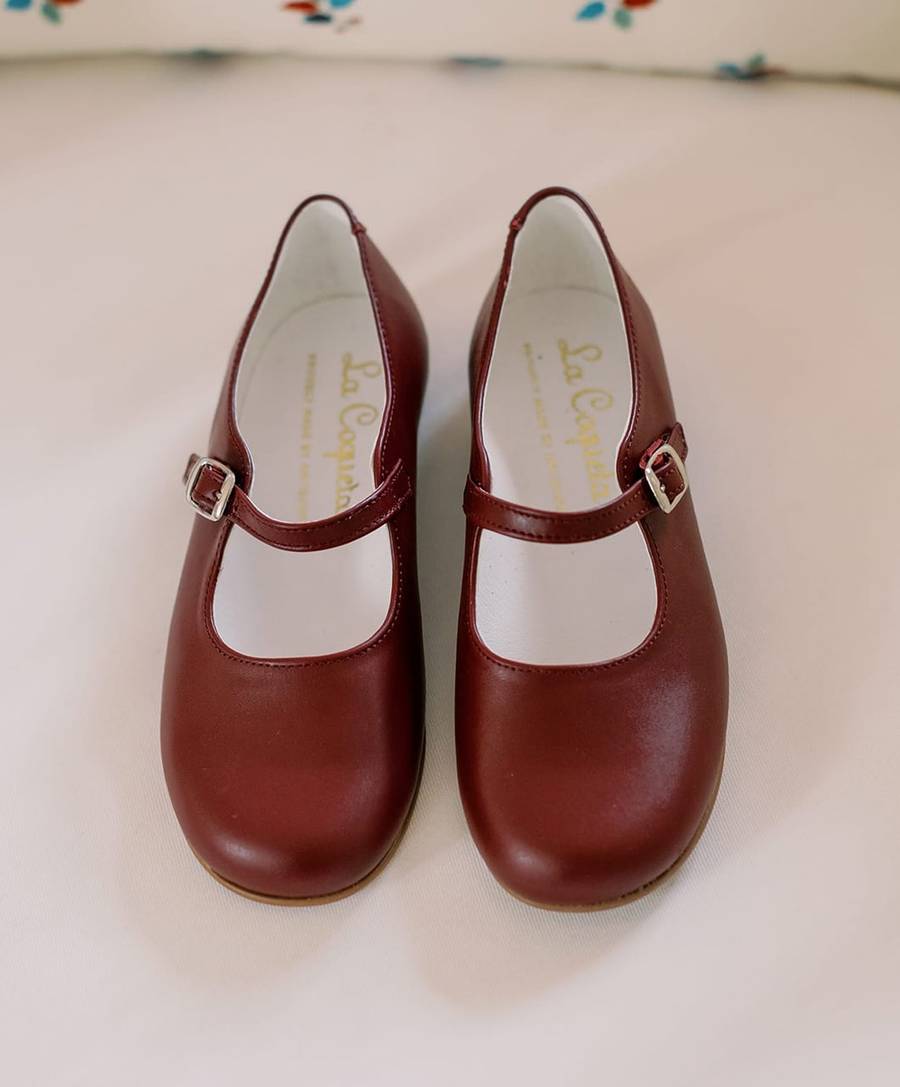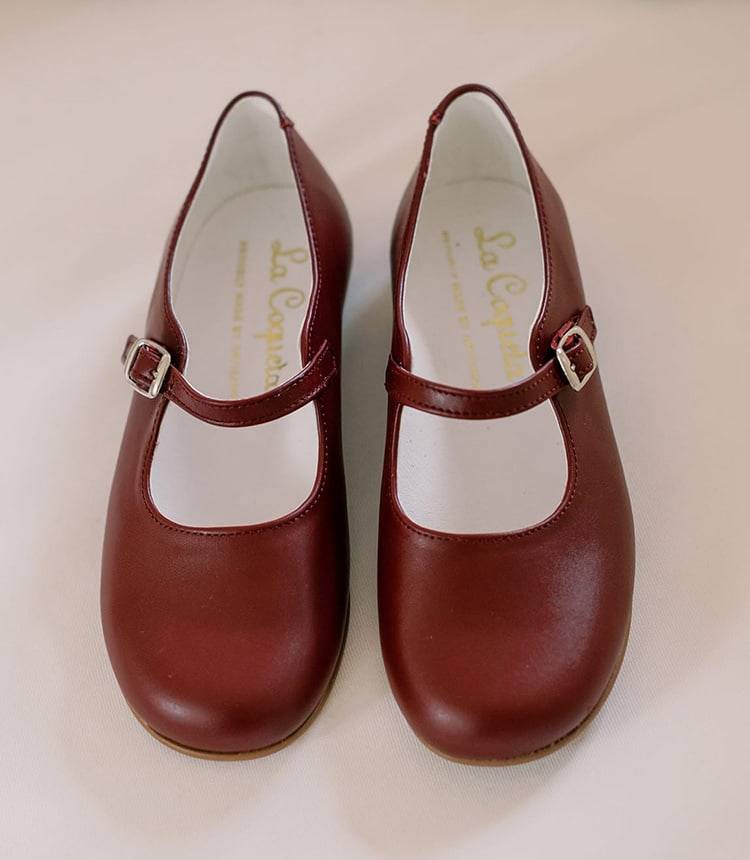 What size Mary Janes should I buy?
Read our helpful guide on How To Measure Children's Feet For Shoes to ensure you purchase the best fit for your little one, and get the most wear out of your La Coqueta Mary Janes. For any queries you may have, don't hesitate to reach out to our Client Services team who are on hand to offer sizing and styling advice.
Share this article
Share