The Art Of Travel, By Sheena Bhattessa
Following a successful decade-long career in media, Sheena Bhattessa the British Indian journalist and actress spotted a gap in the market for a trusted and stylish guide; tailored to the needs of the female traveller. Combining her experiences first-hand growing up in a hotelier family with her wealth of knowledge in luxury travel PR, 
Citizen Femme
 was born in 2017 to recognise and encourage the power of the female traveller. La Coqueta spoke to the Founder, CEO and soon-to-be mother of two Sheena on the leading digital destination. 
What is the ethos behind Citizen Femme?
We want to make the lives of women easier when it comes to travel and lifestyle. We do the hard work for you, so when it comes to your travel choices (whether it be as an individual or as a family), your seasonal shopping and activities, you know that we have exactly what you're looking for so you can focus on the rest of your life. We want to make sure you don't waste a minute in the wrong place.
How do you feel Citizen Femme speaks to readers in a way different to other publications?
When I started the platform, there felt like a real gap in the market for a female-led travel and lifestyle publication that spoke to me like a best friend - that really understood what I was looking for, and that really considered how I would want to spend my time away. I think that's what really elevates CF above other platforms still. The world of women, for women, written by women. Given that we, as women, are the key decision makers in many lifestyle choices, Citizen Femme speaks to you. 
What would your dream trip be?
This may seem bizarre, but I have never been on an actual holiday that is longer than a week. I have had multiple extended travels for work or lived in other countries, but holidays are always short. Even my honeymoon was only four days long! So, my dream trip would be an entire month to start. It would be definitely South America. Rio de Janeiro, Bogota, Medellin, Cartagena, Lima, and so much more.
What have you found women are looking for in their travels?
We found that women find it important to gain something out of travel, for themselves or their family. With that comes more time planning and with an added empathy for different cultures and what is around them, this has an impact on the way women travel. Travel is also often seen as self-development; self-care and we speak to this. In today's times, we are all programmed to be productive, and rest is the nemesis of the 'hustle culture'. We have also recently created Citizen Enfants speaking to mums. Given they are more than likely to be planning family travel, we want to equip them with the best advice for travelling with children of all ages.
What is a place that should be on every person's bucket list?
Gosh, well I think discovering history is so important in our travels, so perhaps the seven wonders of the world, or anywhere you can go back in time and understand how people lived before us. 
What are your tips for first time parents planning to travel with children?
This is my recent discovery and its essential! Always book a bedroom with a separate space or a balcony. You will often find yourself staying in the room ordering room service and you don't want to whisper while the baby is (or babies are) sleeping. A separate space (added view is a benefit) makes all the difference and lets you have a holiday too. Always keep plenty of snacks with you and book flight times according to feeds and nap. Plus, a very useable, foldable, and durable pram. I have the Joolz Aer, which is absolutely brilliant, easy to use and fits into the hand luggage cabin.
How have your travelling plans adapted since you had your daughter?
My husband and I vowed to keep travelling with my daughter (and now our son who is due soon) because travel is so integral to our lives and so important in a child's outlook and development. The only thing that has changed is the length of our trips. It's hard work travelling with children, so we won't travel just for one or two nights anymore.
Where would you recommend travelling to with young children?
Italy is always brilliant. They are so welcoming and accommodating with young children. There are huge amounts of pedestrianised areas, so you don't have to worry about cars, car seats and all the fiddles.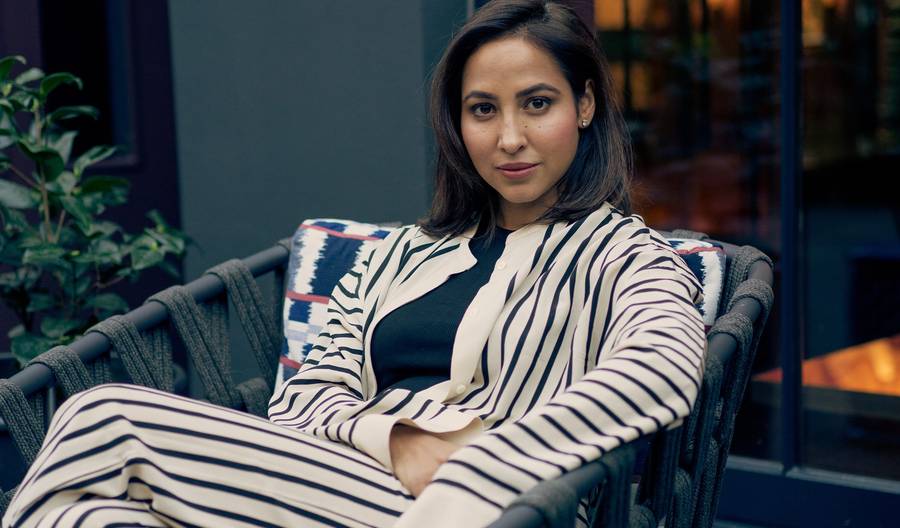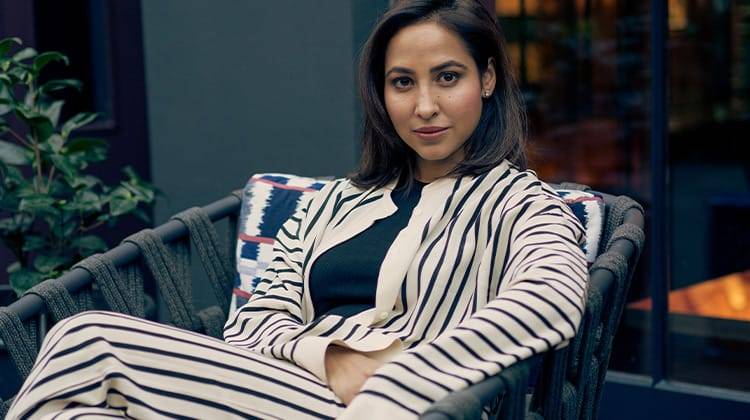 Share this article
Share